Things to Do in Fairborn This Weekend
Ohio is known as the Birthplace of Aviation Pioneers because of the Wright brothers and Astronaut John Glenn. The local aviation culture of Dayton is a large attraction for fans of flight. But if you aren't a flying fan, there are plenty of things for you to do in Dayton that merit a spot on your schedule.
Breckenridge Apartments is located in Fairborn, Ohio near Dayton. Our community is close to W Funderburg Rd. We are a mile from Wright State University and only minutes from downtown Dayton. Our community offers 1 and 2-bedroom apartments. We offer an on-site laundry facility and washer and dryer connections in all 2 bedrooms.
TOP 5 PLACES TO GO IN FAIRBORN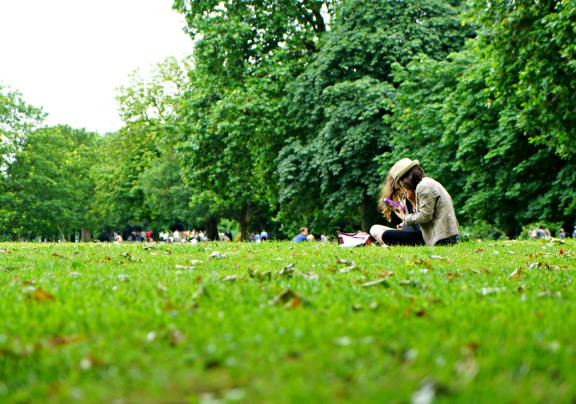 Fairborn Community Park is a wonderful public park with many different amenities. If you're interested in sports, it has tennis courts and a basketball court plus fields for soccer, softball, and disc golf.
The park also has a fishing pond and trails. There are restrooms, and they have plenty of parking. The Atherton Amphitheater hosts the Fairborn Summer Concert Series each year. Fairborn Community Park is a great place to have fun!
691 E. Dayton-Yellow Springs Rd, Fairborn, OH 45324

Check out some of aviation's history newer attractions at the U.S. Air Force National Museum. This by far is the world's largest and oldest military aviation museum as well as one of the most-visited attractions for tourists in Ohio.
There are over 340 aerospace vehicles, artifacts, and a lot of missiles to explore over 16 acres of indoor space. There are tons of hands-on activities such as sitting in the pilot seat of a jet or walking through a NASA space shuttle. They also have the first B-2 stealth bomber on display in the world.
1100 Spaatz Street Wright-Patterson AFB OH 45433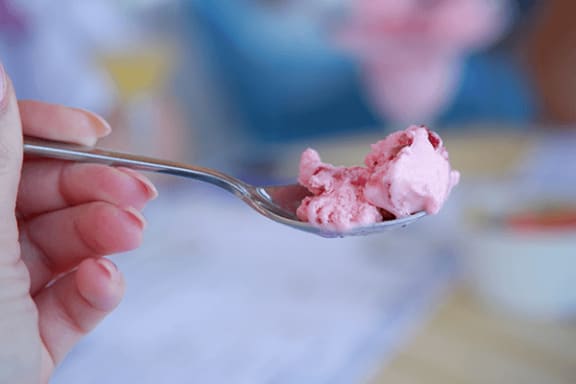 Young's Jersey Dairy Farm sells homemade ice cream and cheese. Young's is also a fun destination with a miniature golf course, driving range, petting zoo, and batting cages. The Young Family started selling Jersey milk to customers in 1958. Hit a few golf balls at the driving range and enjoy a celebratory scoop of Cow Patty!
6880 Springfield-Xenia Rd, Yellow Springs, OH 45387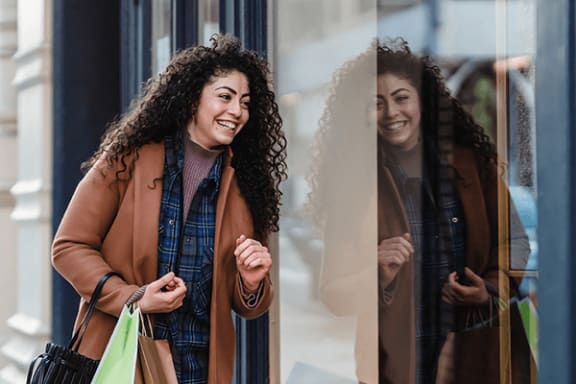 The Mall at Fairfield Commons in Beavercreek has over 100 specialty shops for customers to browse. don't forget to stop by one of the delicious restaurants located within.
Popular retailers include JC Penney, Macy's, American Eagle, Pink, and others. They also have a Regal Cinema and Round One Corporation. The Mall at Fairfield Commons is a one-stop-shopping experience with everything you need.
2727 Fairfield Cmns, Beavercreek, OH 45431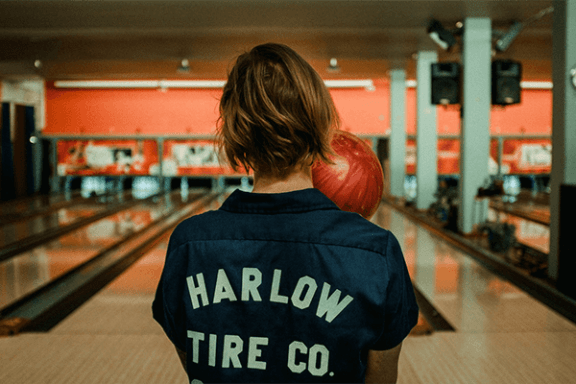 Round1 Bowling & Amusement is an entertainment destination that offers bowling, arcade games, billiards, karaoke, and other fun activities. Round1 offers a unique experience with fun-filled activities, exclusive arcade machines from Japan, and food offerings.
Visit their website for more information about arcade games and other activities.
2727 Fairfield Commons, Beavercreek, OH 45431


TOP 5 AMAZING PLACES TO EAT IN DAYTON
The center of the aviation industry in Ohio and the Midwest, Dayton has attracted people from many different cultures. As a result, the city's dining scene is a varied mixture of local tradition and international flavor. These five must-try eateries define Dayton's culinary culture, from laid-back bistros and cafes to innovative food served in luxury settings.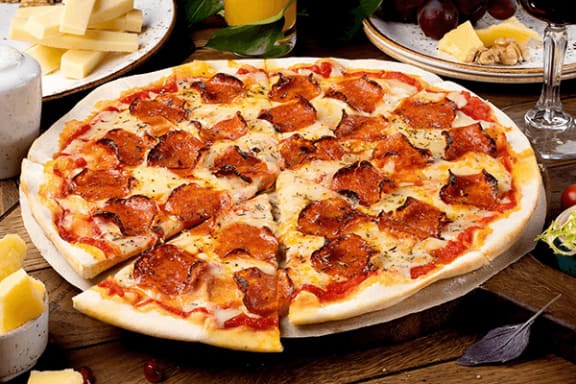 Pizza, Italian
Verona's in Fairborn offers New York-style pizza, subs, appetizers, desserts, and a variety of other menu items. Their pizza dough, sauces, and other items are all made fresh daily using a secret family recipe. Stop by Verona's Italian Restaurant for a taste of their fan-favorite garlic knots!
11 W Dayton-Yellow Springs Rd, Fairborn, OH 45324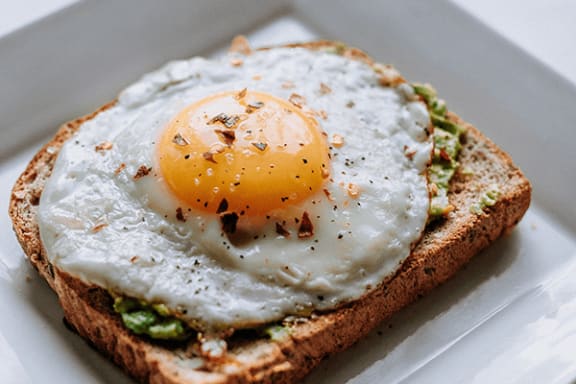 Breakfast, Lunch, American
Another Broken Egg Cafe in Beavercreek provides southern-inspired culinary innovation and delicious dishes. Chef-inspired breakfast, brunch, and lunch dishes are available, as are hand-crafted cocktails, spiked cold brews, mimosas, and a full bar. Their Beavercreek, Ohio cafe is located at the intersection of Commons Boulevard and Esquire Drive and offers dine-in, to-go, and delivery.
2453 Esquire Drive, Beavercreek, OH 45431



Restaurant, American

If you are looking for the classic cup o' joe and a quality sandwich like the good ol' days, look no further than Lefty's Eats & Espresso in Fairborn, OH. A local favorite. Lefty's offers a wide variety of delicious sandwiches, salads, pasta, and of course, coffee. Not only is the food the best in Fairborn, but they also have friendly staff to help put the orders together. Stop by the next time you're craving a good meal and a good time!


2 W Main Street Fairborn, OH 45324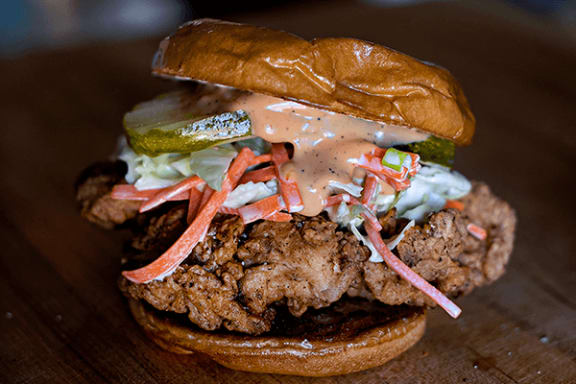 Bar, American
TJ Chumps is a local sports bar and restaurant with one location in Fairborn and three others in the Greater Dayton area. Some of the menu standouts are the Chump Boy Burger and Bourbon Salmon Tacos. They also have dishes designed around seasonal items. TJ Chumps has a big outdoor patio with a bar so you can relax outside.


1100 E. Dayton-Yellow Springs Rd., Fairborn, OH 45324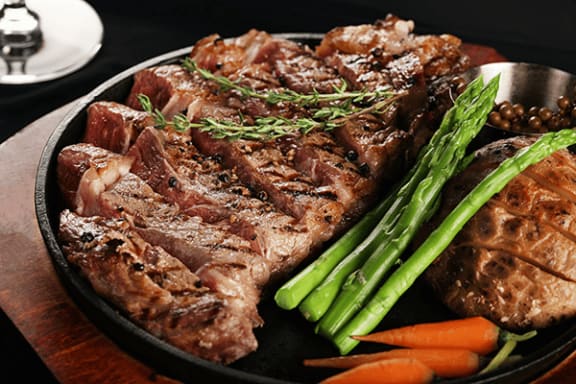 Steakhouse
Texas Roadhouse is a steakhouse chain where you can get a reliable Texan and Southwestern meal. You can get a great steak, blooming onion, and bacon green beans. The chain was founded in Clarksville, Indiana in 1993. As of 2023, the chain has locations in 49 states.


2600 Colonel Glenn Highway, Fairborn, OH 45324